How to Remove and Replace Your 2015+ Style Chevy/GMC Aftermarket Tow Mirror Upper Glass with 3.5" Backing
1988-2019 Silverado or Sierra Trucks


The instructions below will cover the removal and replacement of 2015+ Style GM Tower Mirror Upper Glass on 1988-2019 GM aftermarket Chevy and GMC tow mirrors. This procedure applies to Boost Auto Parts Mirrors and other aftermarket mirrors. If your upper glass is broken or shattered on your towing mirrors, this simple procedure will resolve that issue in just 5 minutes.
Boost Auto Parts also offers other tow mirror parts and accessories for 2015 Style GM Tow Mirrors. Find all vehicle parts, harnesses, and upgrades on our website.
Install Video: https://youtu.be/8iEwSH3E3Fk
Install Document: 3.5" Install Document
Vehicle Fitment: 1988 1989 1990 1991 1992 1993 1994 1995 1996 1997 1998 C1500 C2500 C3500 or K1500 K2500 K3500 Trucks and 1999 2000 2001 2002 2003 2004 2005 2006 2007 2008 2009 2010 2011 2012 2013 2014 2015 2016 2017 2018 2019 Chevrolet Silverado 1500 2500 3500 & GMC Sierra 1500 2500 3500 Trucks
---
Full Installation Tutorial:
Safety glasses and gloves should be worn at all times while performing this procedure.
Angle the upper glass up as far as it goes.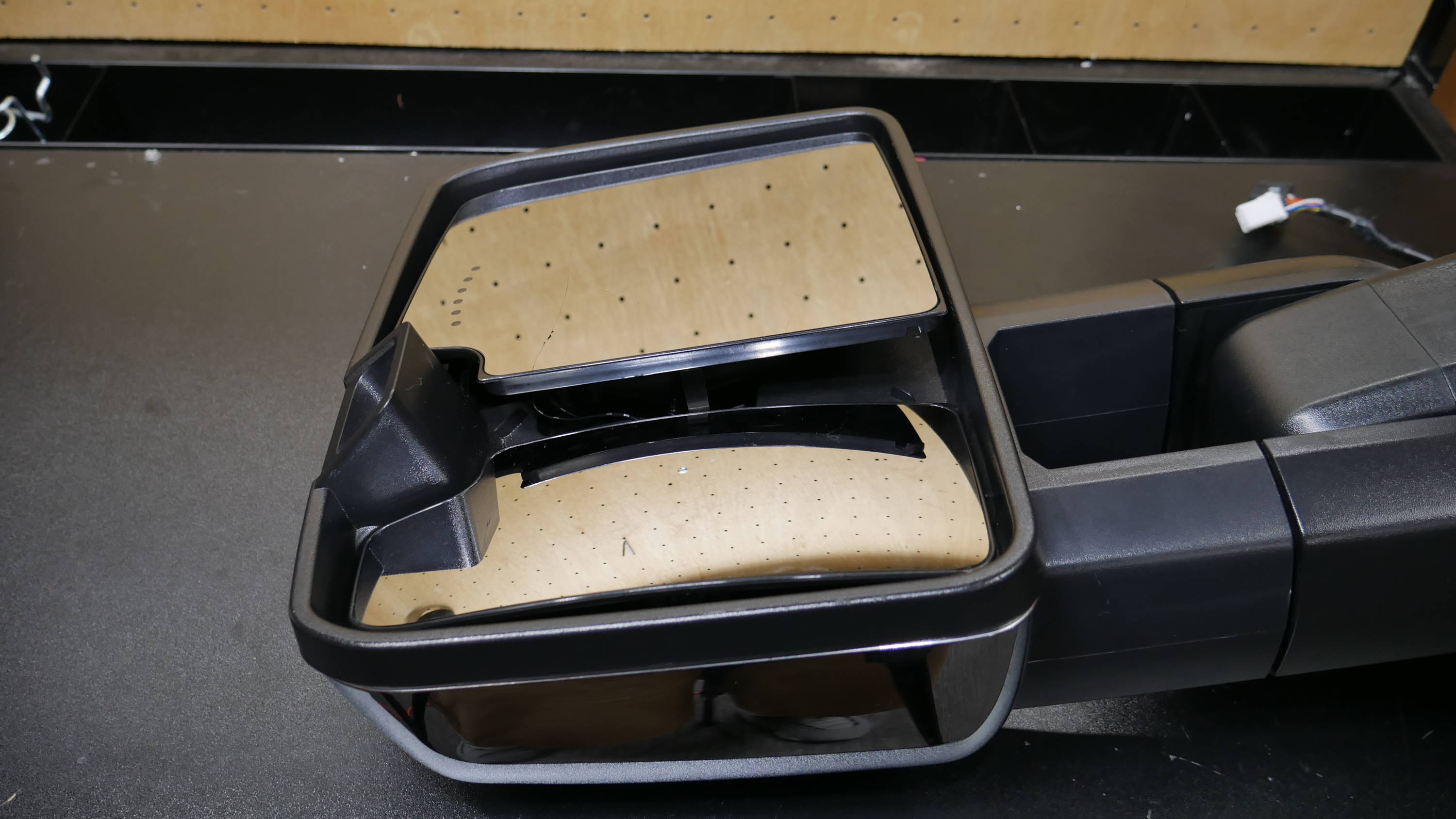 Remove Upper Glass by placing hands on the bottom of the upper glass and prying up and away from the mirror.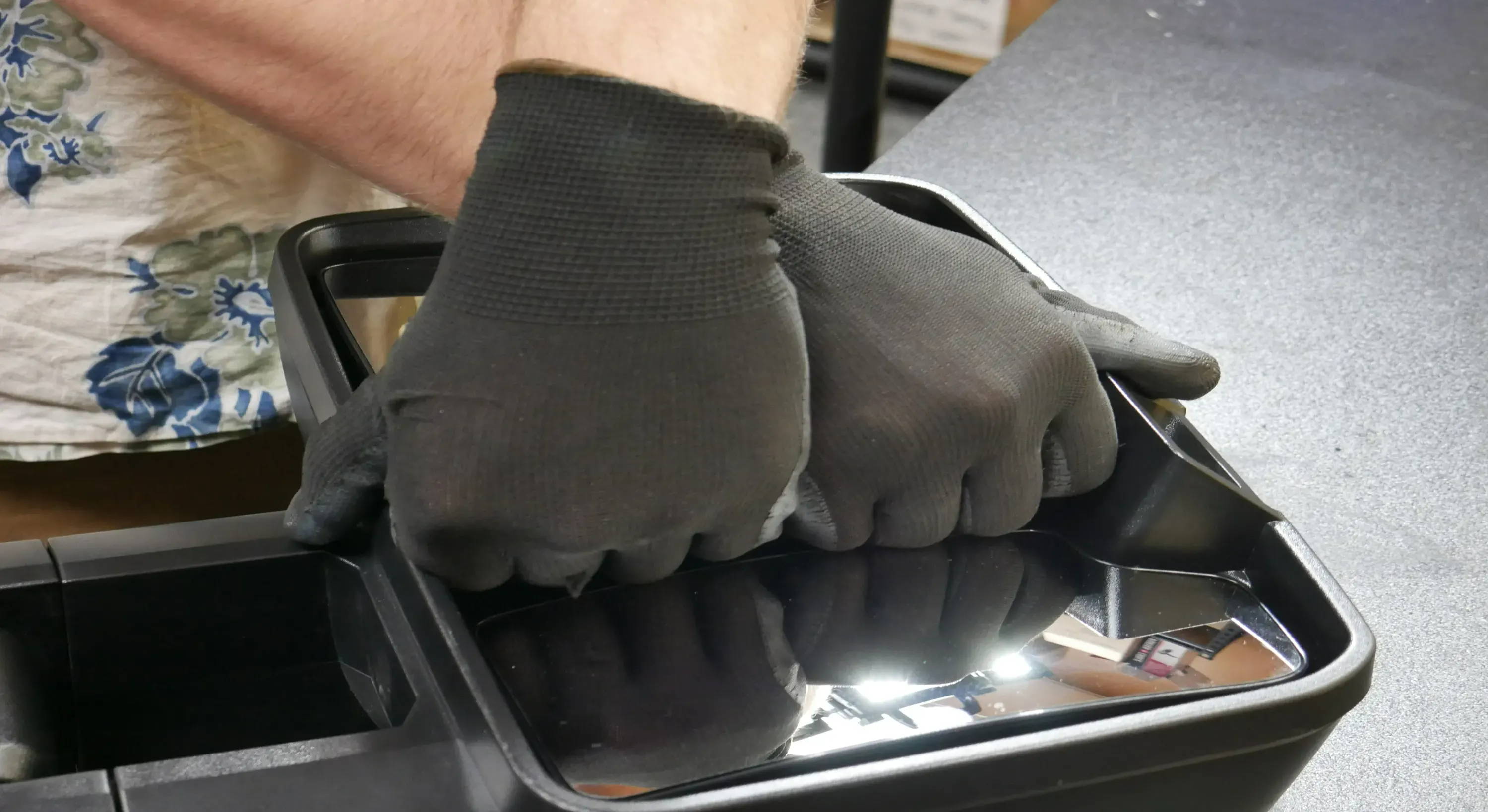 Remove the signal on glass and defrost connections from the upper glass.
If your glass does not have signal on glass and defrost, refer to Step 7 for further instruction.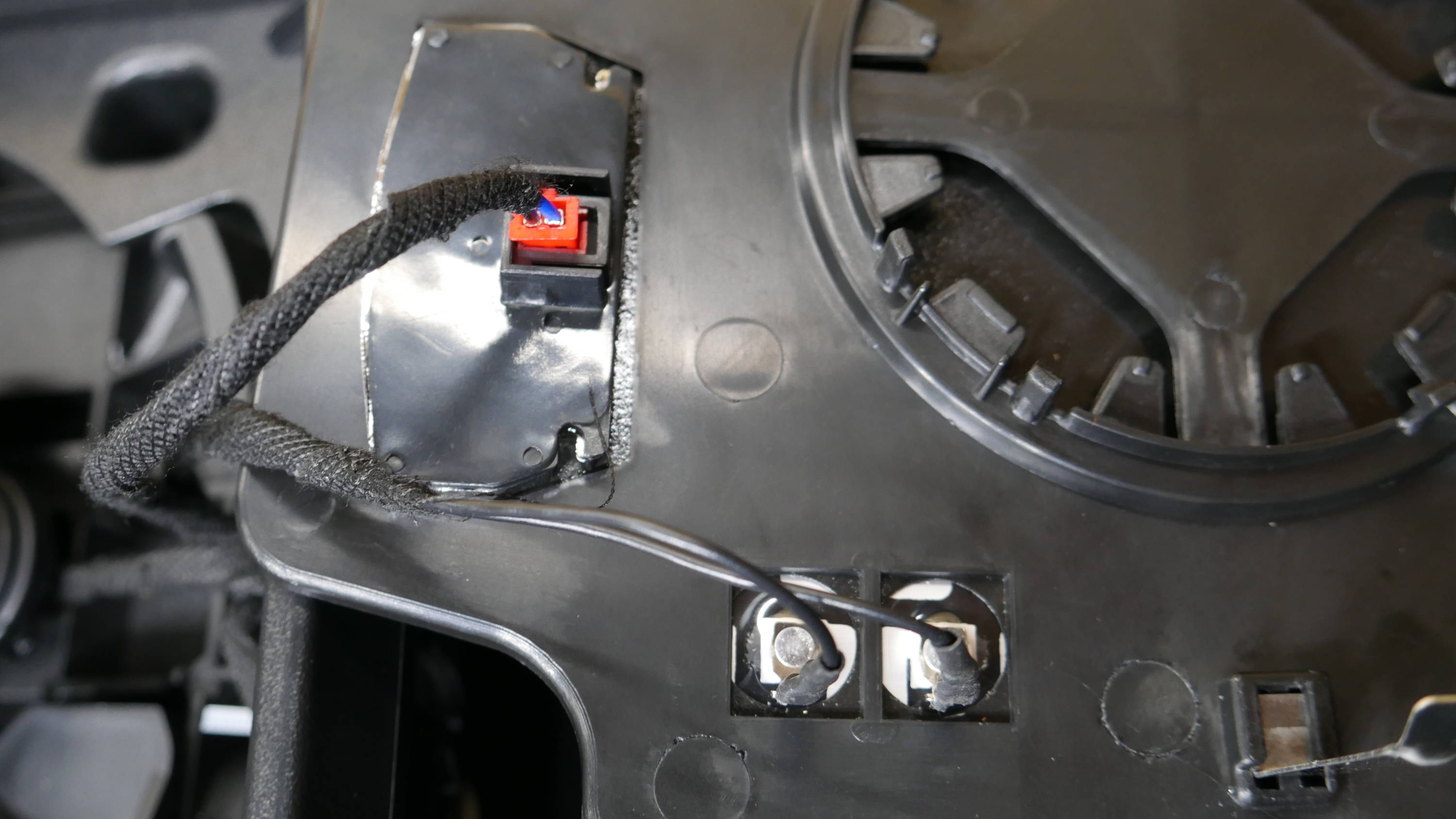 Tow Mirrors Not From Boost Auto Parts 
If your mirrors are not from Boost Auto Parts, you will receive this adapter (shown above) that you will need to splice into the mirror in order for the connector to plug into our glass.
To do this, please reference our install video or install document
Tow Mirrors From Boost Auto Parts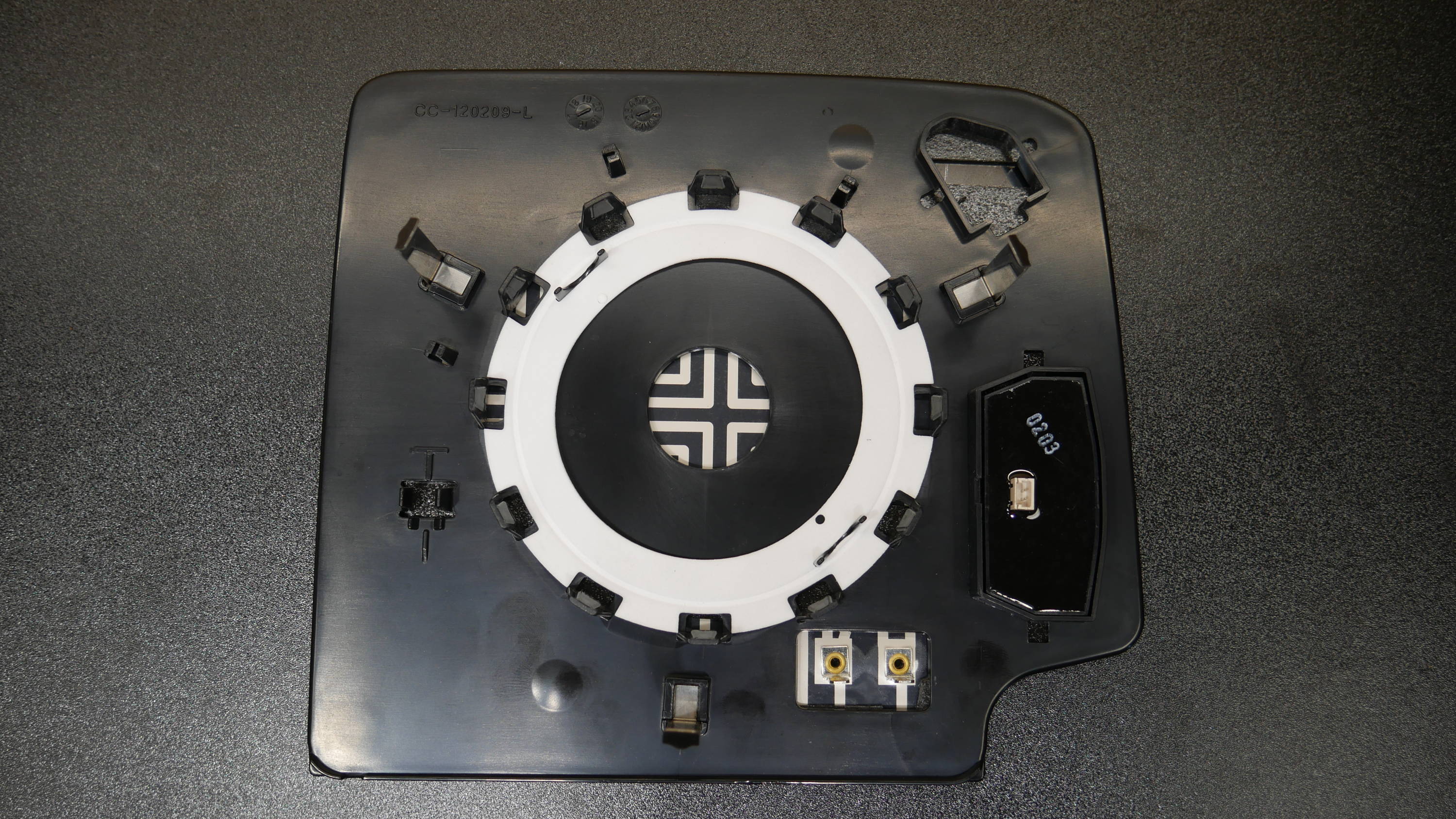 If your mirrors are from Boost Auto Parts, your signal on glass and defrost connections are plug and play. Refer to the steps below for further instruction.
Connect the signal on glass connector to your new upper glass.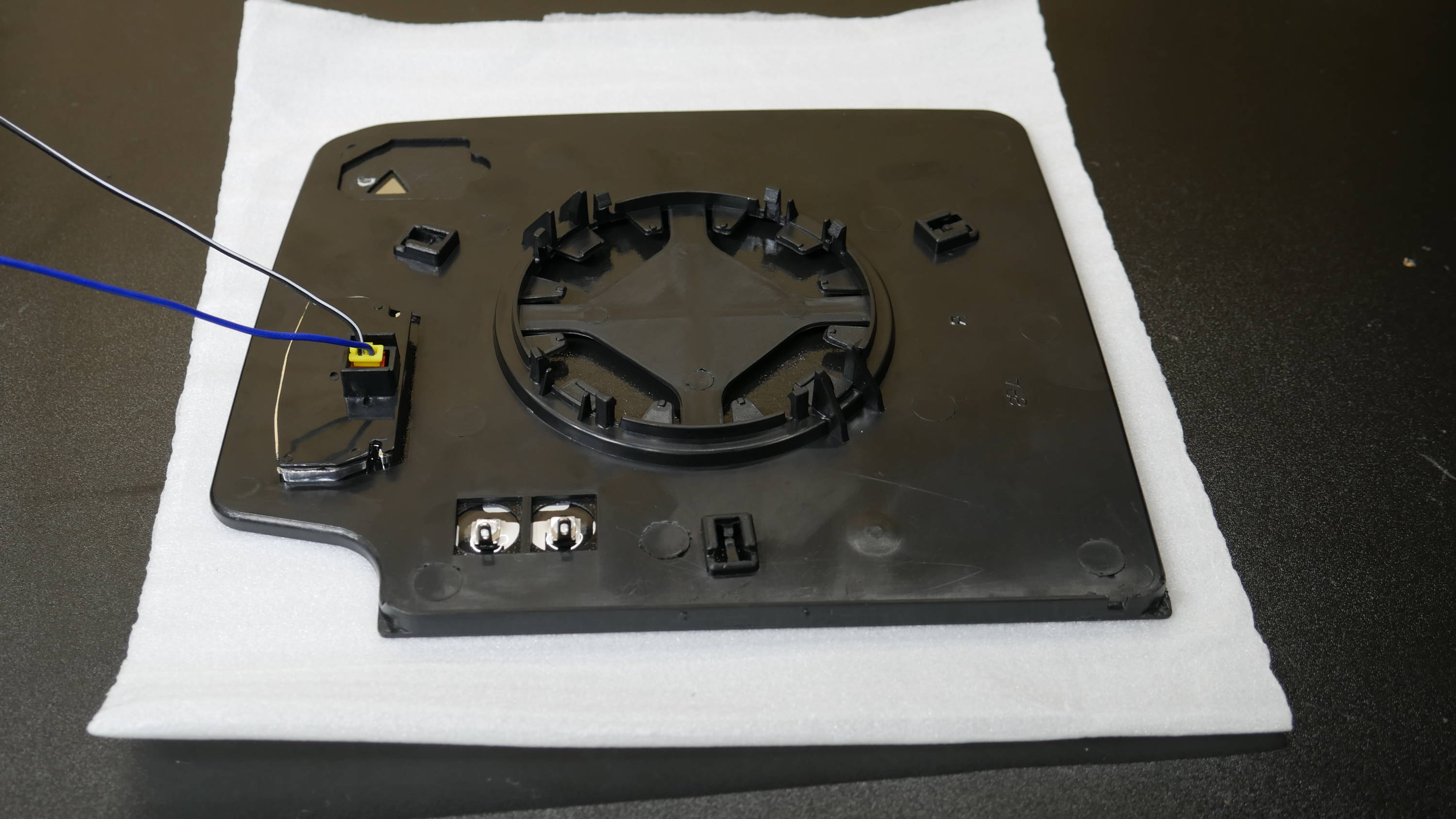 Connect the defrost wires to the defrost terminals on your mirrors.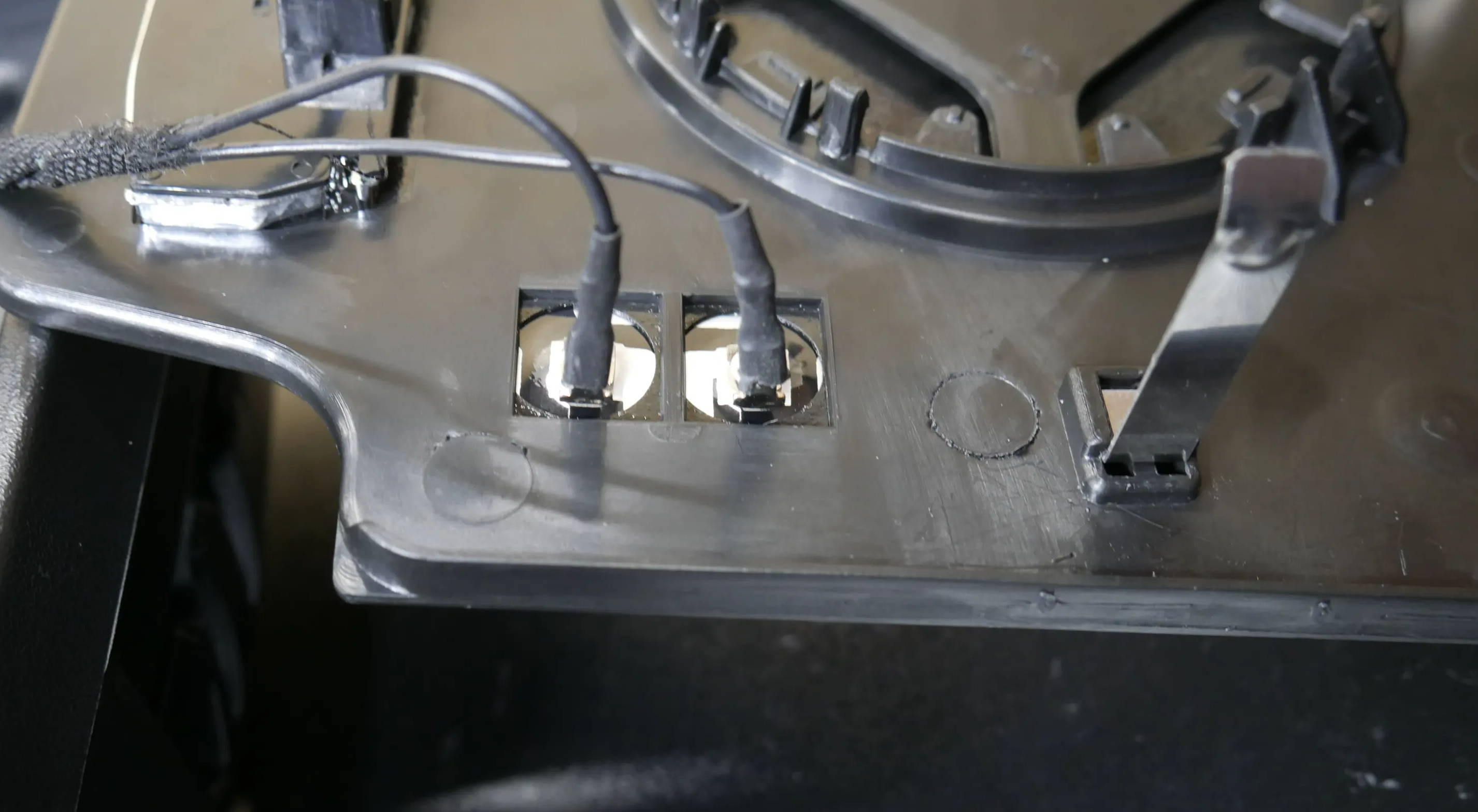 Stabilizations pins must be installed onto your new upper glass. If you are using your old pins, slide the old pins out of your old upper glass.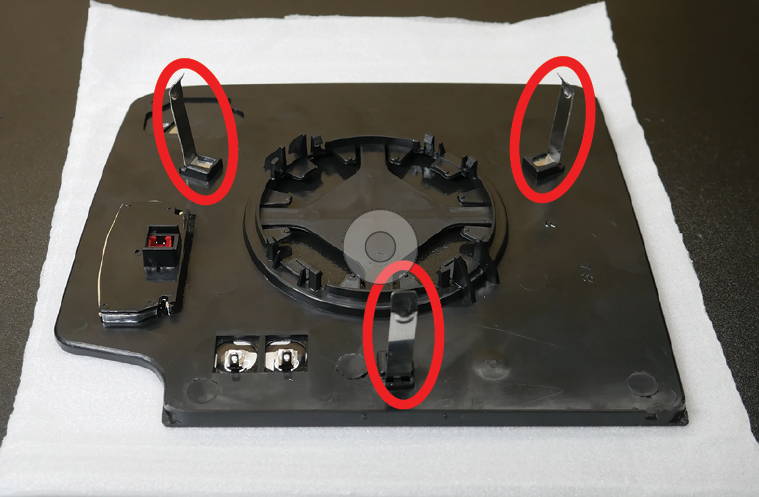 If you purchased new pins, or are using the old ones, slide the pins into the 3 slots on your new upper glass.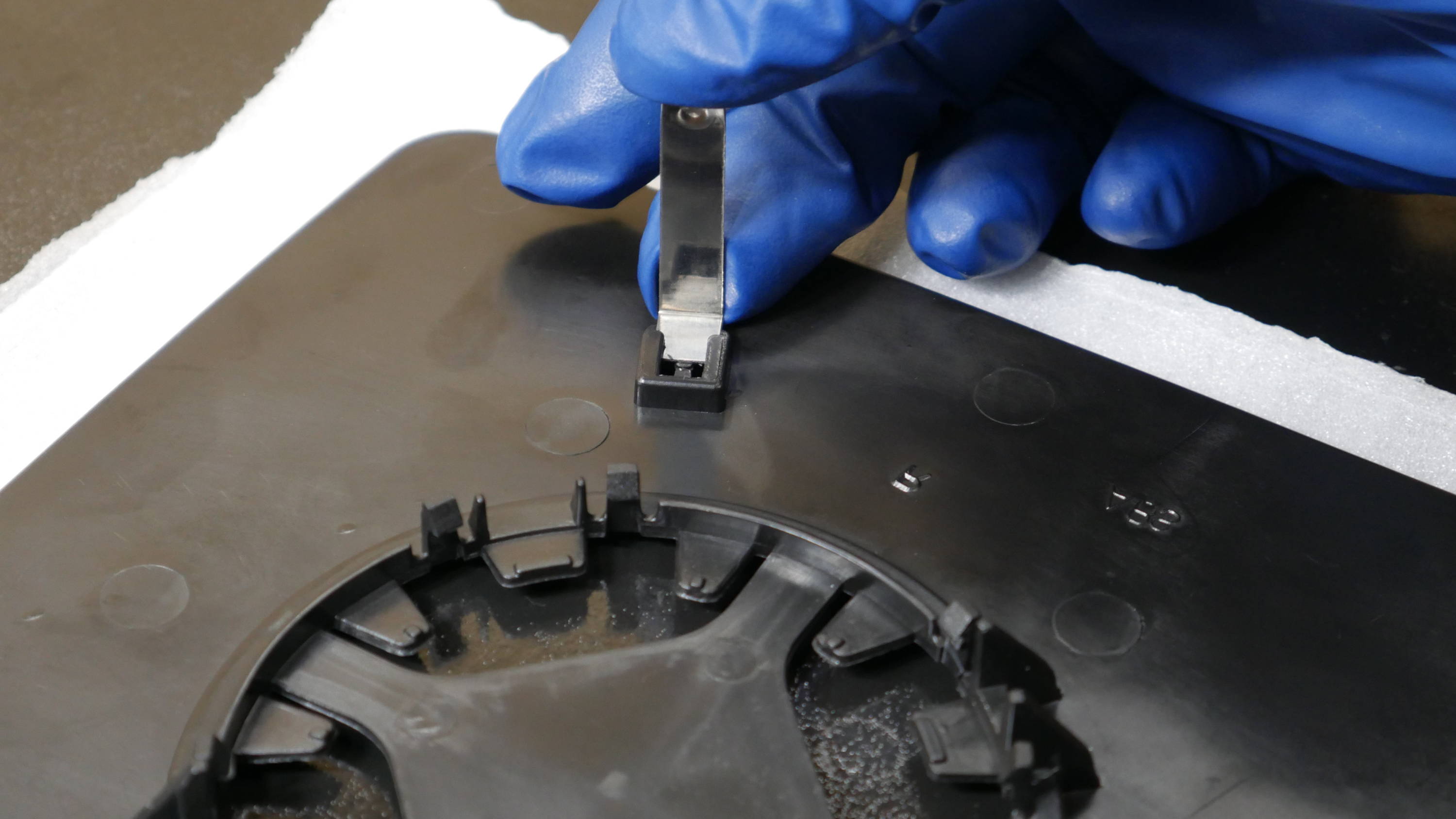 Regardless of your features, all stabilization pins must slide on the inside of the 3 guides as shown.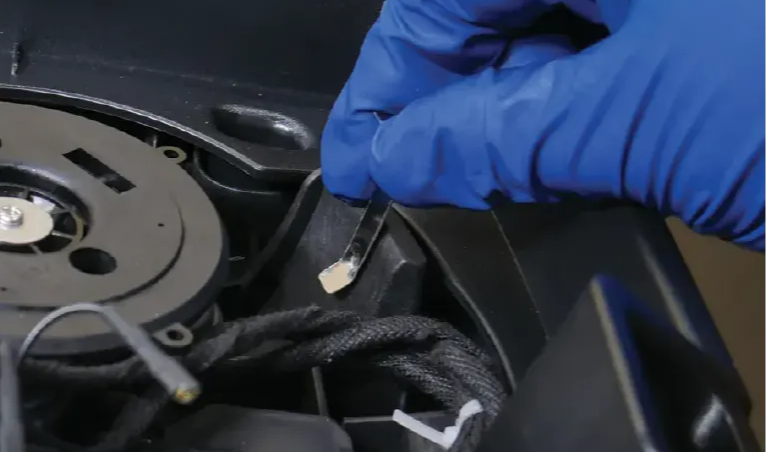 Tuck away signal on glass and defrost wires away from the center of the mirror (if equipped). Line up the 3 stabilization pins with the 3 guides on the mirror.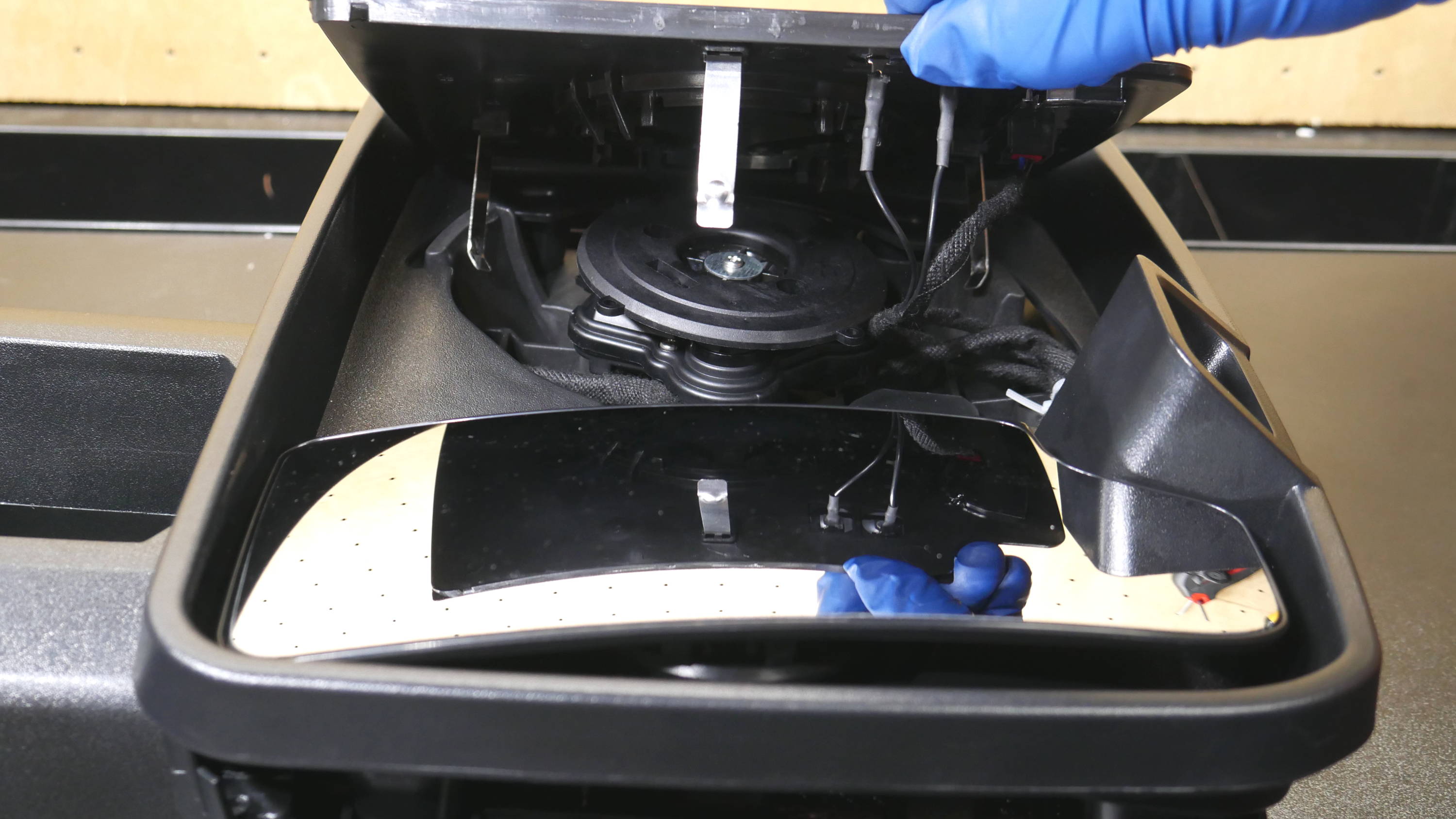 Press on center of the upper glass with your palm to snap it in.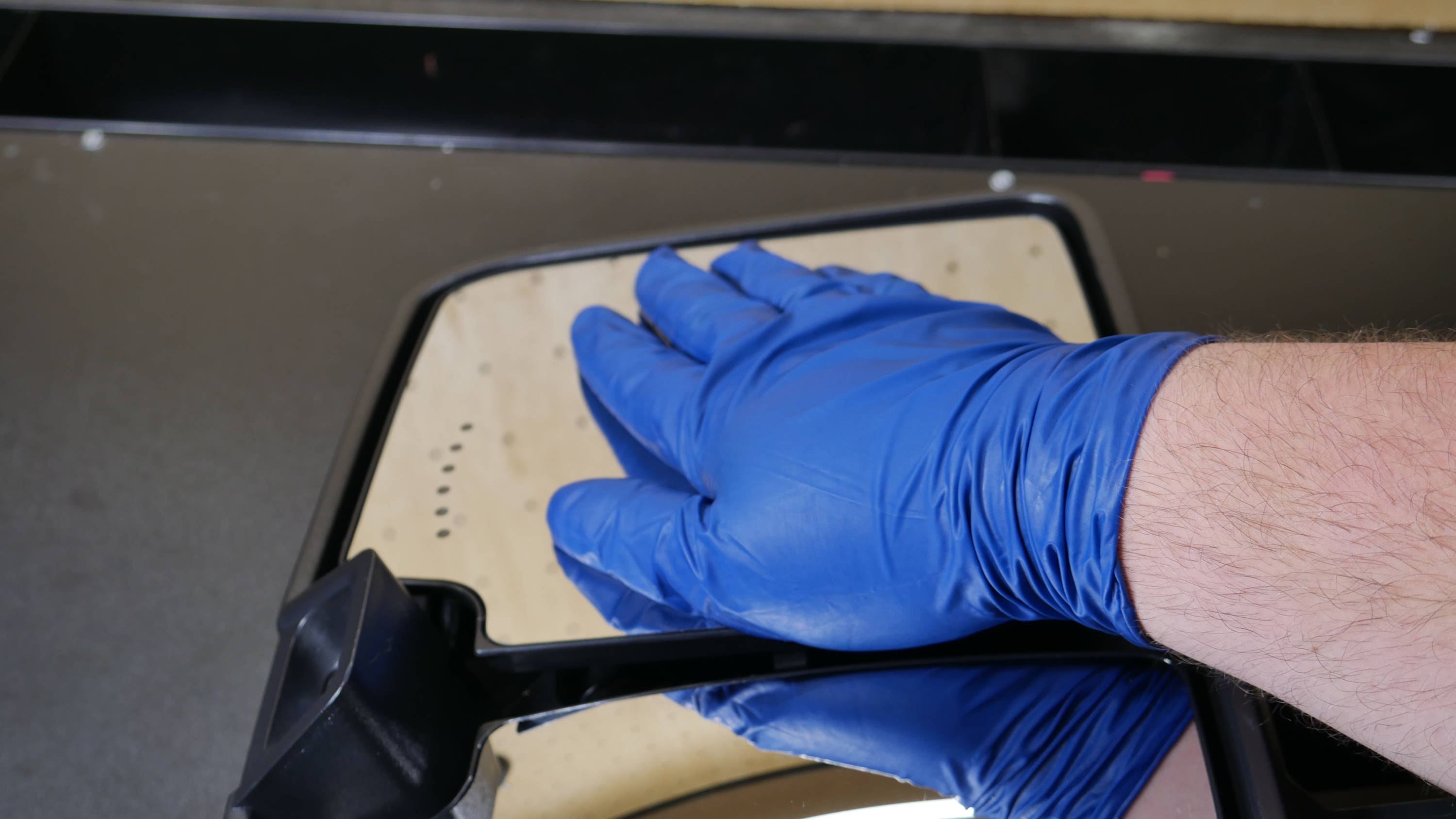 Your Installation is now complete!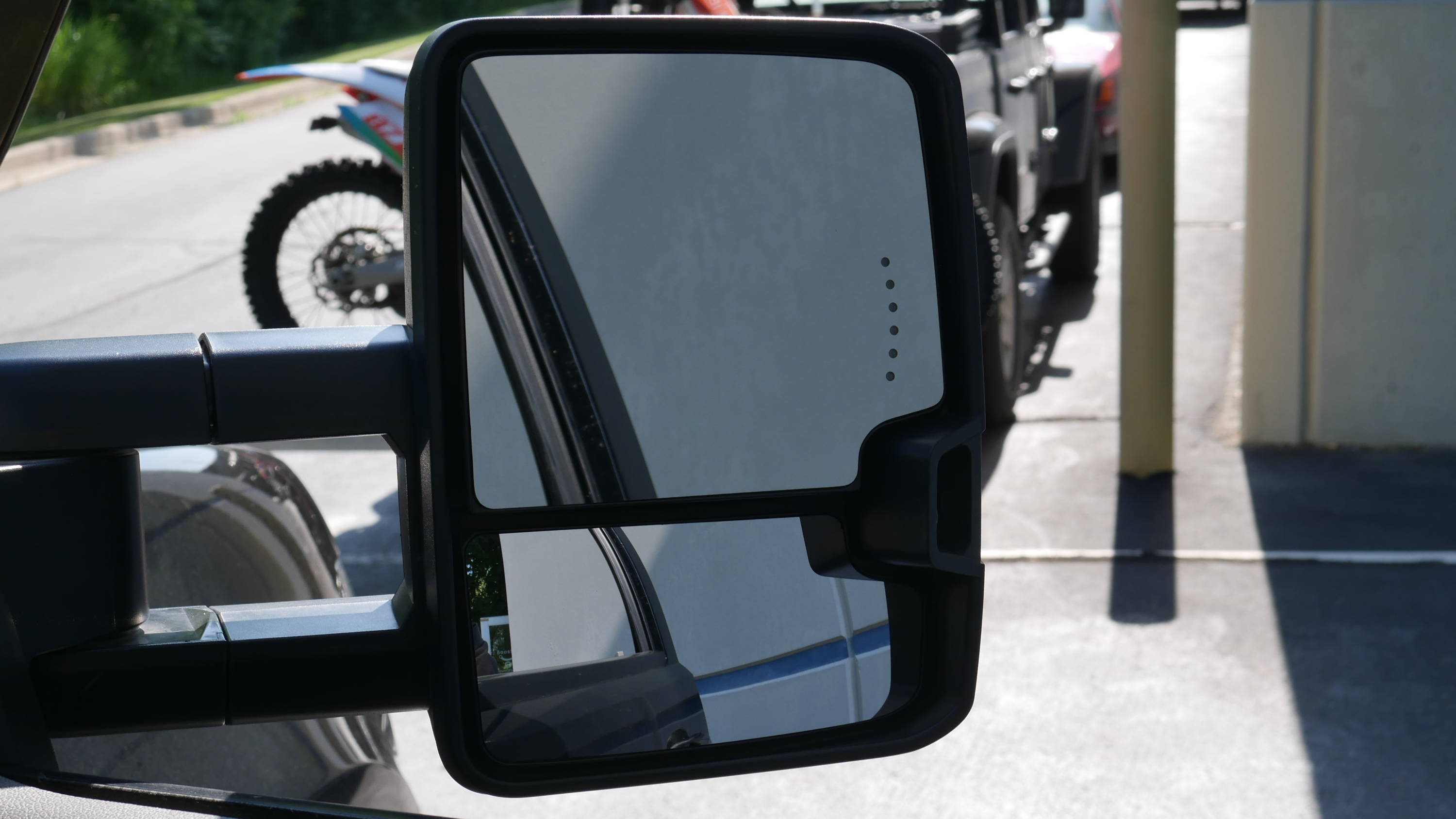 For supplemental and full in depth instructions, please reference our Installation Manual or Installation Video listed below. If you have any questions about this product please reach out to our sales team by phone or email here.
Install Video: https://youtu.be/8iEwSH3E3Fk
Install Document: 3.5" Install Document